NNS ADim contains the following key features:
Users can manage their own thumbnail photo:
Users can manage their own images (AD attribute thumbnailPhoto) used in Outlook or SharePoint by simply dragging and dropping an image file into NNS ADim.
Administrators can manage images for all users and contacts:
NNS ADim enables administrators to search for certain users/contacts and manage their images (AD attributes thumbnailPhoto, thumbnailLogo, JPEGPhtot and Photo).
Bulk import or export of images:
Import pictures directly from image files to Active Directory®. Export pictures from Active Directory® to GIF-/JPEG-/PNG-formatted files.
Choose from 2 editions:
There are 2 editions available: NNS ADim v1 Administrator Edition and NNS ADim v1 User Edition. The edition available depends on the license file you install (see the topic License Information for more details).
NNS ADim v1 Administrator Edition: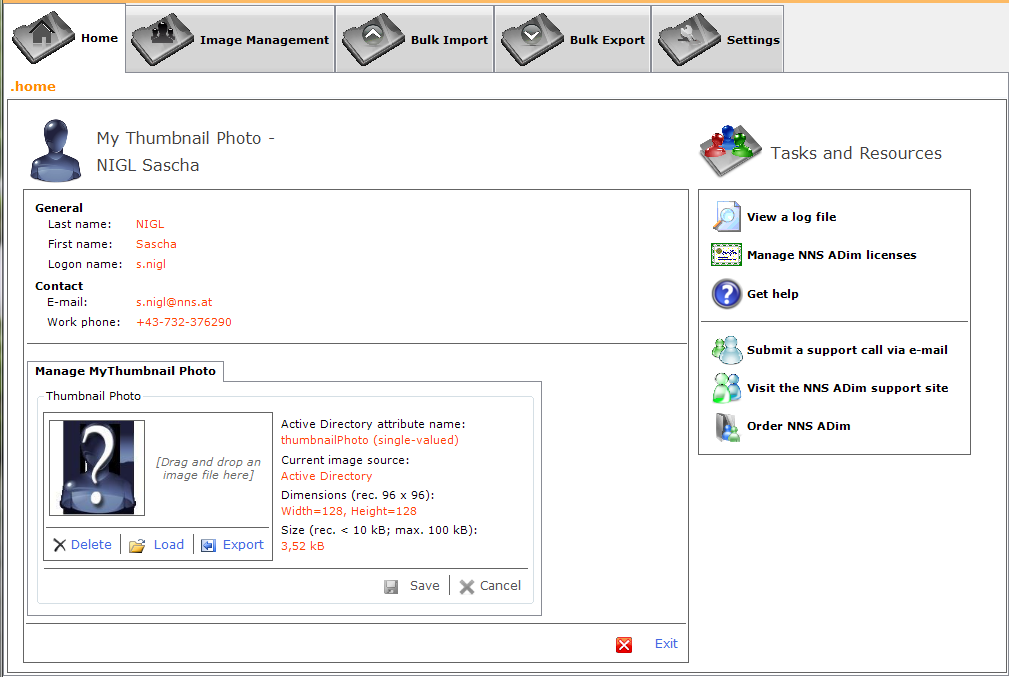 NNS ADim v1 User Edition: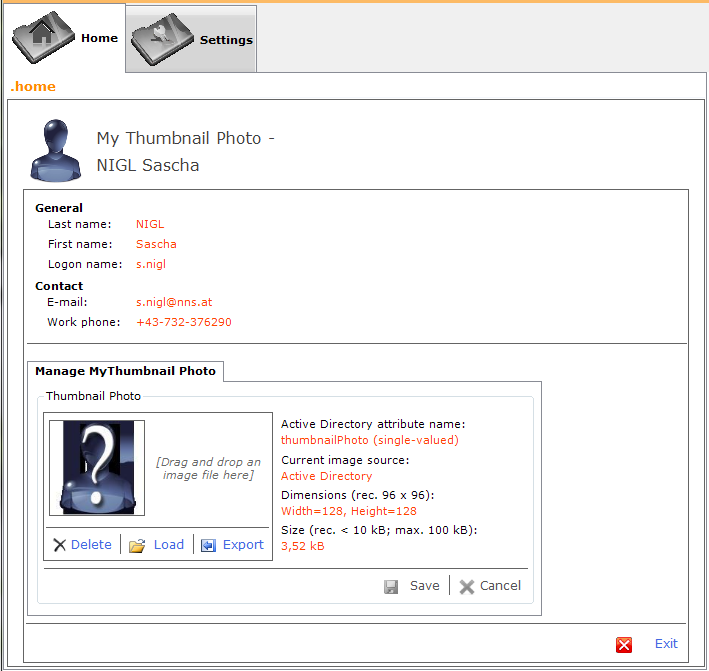 ---